Young Professional Program: kick off your career with a head start
Itility's Young Professional Program (YPP) bridges the gap between the classroom and workplace. It is designed for talented people who want to become data experts or cloud/IT professionals and have a maximum of 2 years working experience. The program speeds you through a variety of assignments and teaches you both soft skills and technical knowledge. In this article, we focused on the YPP Data science-class of '19 and asked Daan Rademaker to share his experiences.
How I ended up at Itility? I started my Bachelor of Applied Science in International Business Administration and then switched to a Research Master on Multidisciplinary Economics. I got fascinated with the field of data science and decided to apply for the Young Professional Program at Itility. Although I didn't have a dedicated data science degree, I made the cut together with four other young professionals from different educational backgrounds. In my opinion, this is a testament to Itility's philosophy: focusing on the individual's mindset and motivation, not only the skills listed on paper.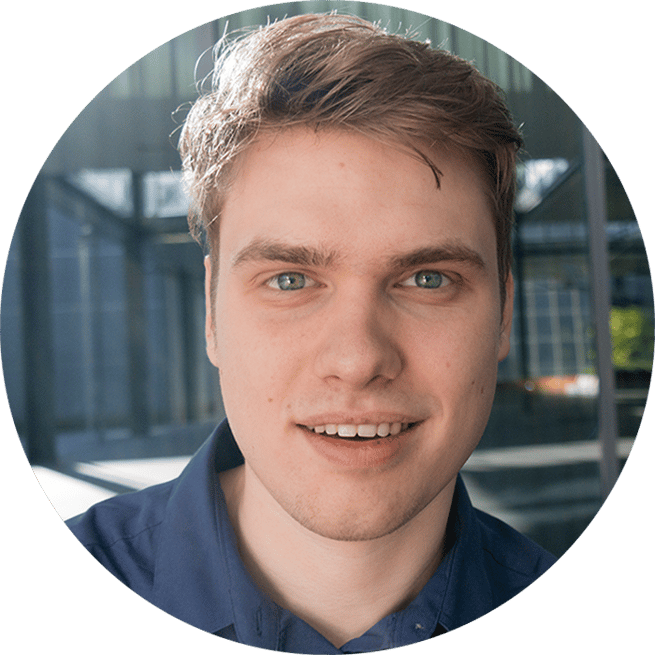 Niels de Jong, YPP data scientist: "I really like working with data, but I wanted to learn more than just the technical side. The Itility YPP was the perfect opportunity to combine these technical skills with soft skills."
Itility is about culture, content, and changes
I chose Itility over other programs and traineeships for several reasons. The company culture and challenging projects appealed to me, as did the way of working within the YPP. Where I often saw alternative programs emphasizing their technical training, Itility focuses on contributing to real use cases. Learning technical skills, such as programming languages, sounds interesting at first and nicely fills out your CV, but eventually it's all about the application of these skills in your projects: it's about working from the technical foundations that a company has, as well as being able to quickly acquire the required skills and knowledge to become flexible. When I had my job interview at Itility and learned about the first case I would be working on, it immediately felt right because of the challenge, the real-world dataset, and the value we would create for colleagues.
Putting your skills to practice
Our first challenge as a YPP team was to work on 'the knowledge app': a tool that creates an overview of the skill sets of all Itility co-workers based on company data. By extracting text from a collection of personal profiles, we aimed to predict people's skill set as accurately as possible. After processing the data by text-mining and filtering, a clustering algorithm determined the expertise level for each skill: beginner, intermediate, or expert. Users were then given the option to perform a quality check on their given skill levels to improve the model.
The knowledge app project gave us a taste of building a full stack solution (from starting with data extraction, cleaning, and onboarding onto a data lake - to data mining, dashboarding, and making visualizations) as is done in many of Itility's projects... To be involved in all these stages of a project has been a very cool and valuable experience. Overall, this really expands your perspective as data scientist, and helps you see the bigger picture of the work you're doing.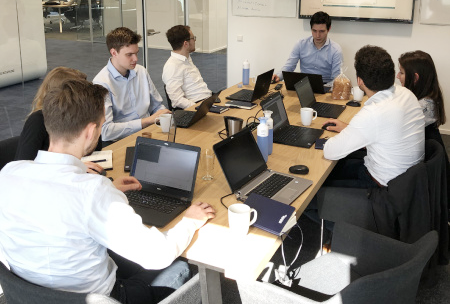 Our young professional team learning from one of the Itility data scientists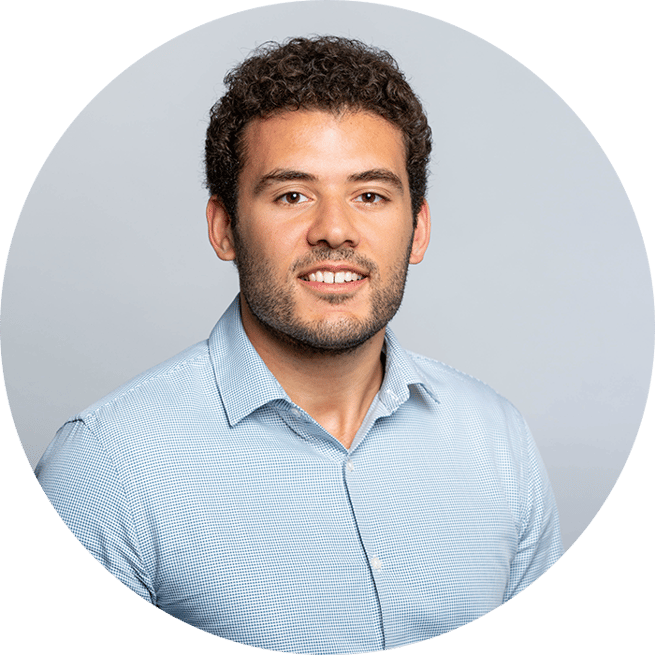 Jon Daal, YPP data scientist: "The most valuable moments took place during the demonstration sessions for (internal) customers. It was a real eyeopener how the outcome of these sessions affected the team (really happy and proud when we delivered, and disappointed when we didn't). They say practice makes perfect, and this was the ultimate way to learn how to address and handle critical customers."
The use-case defines the contents of the program
Our main focus was to improve the knowledge app algorithm and add extra data sources (such as social media profiles). Although it was challenging, for me the fun usually starts when complexity kicks in. Because this was a real project, the decision of which tooling to use and technical skills to obtain was driven by project requirements. A good example of this was the improvement of our Python-skills: a tool that you don't learn by sitting in a classroom for 8 hours. You improve your Python skills by actually using Python to build your own project in a team, solve challenges together and share knowledge. As mentioned before, I really value this learn-by-doing approach. You should be able to walk the walk, not just talk the talk, and apply skills on real-world use cases.
That is why, in addition to the technical skills, we strongly focused on our soft skills. As the workplace is completely different from the classroom, I found the focus on soft skills to be very valuable. As a consultant I learned how to present myself, to communicate clearly with customers and colleagues, to match my message to my audience, to give and receive feedback, and to be confident and position myself in an agile team.
Not changed, but grown
Our dedicated trainer guided us during the 3-month program, preparing us for our first customer assignment. Aside from the training sessions, I also learned a lot from our Scrum way of working. In our Daily standups we were provided with immediate feedback on our progress both as an individual and a team, constantly steered into making small steps in the right direction. The power of the YPP is this attention to detail, stimulating you to grow into a better version of yourself.
Within 3 months we delivered a result that made our customer happy. The program prepared me and gave me the confidence I needed to join my current team at my first customer assignment; a great start to my data science career.
Our next data science YPP starts in September and there is still a spot left on the team. Enthusiastic to join? Read more about it on our careers site.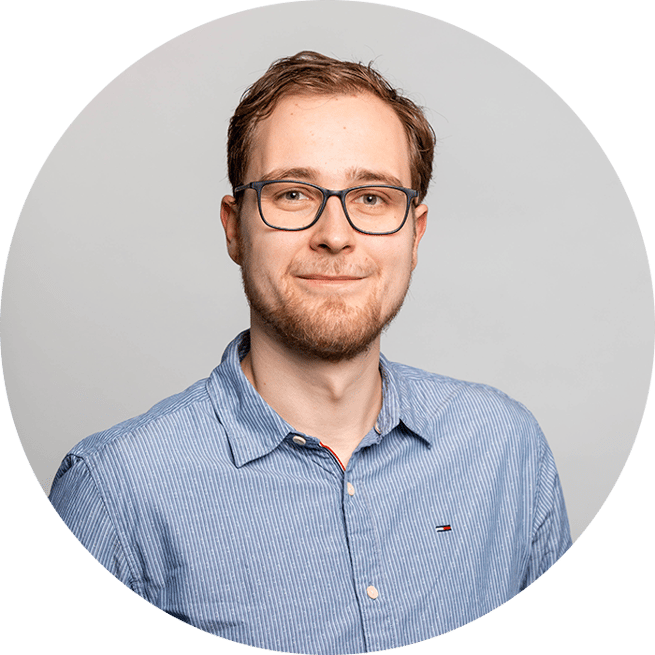 Sebastiaan Koning, YPP data scientist: "I would definitely recommend the Itility Young Professional Program. It is really valuable. You have a lot of freedom in the way you work. Although this can make it very challenging, it brought me life lessons I will take with me for the rest of my career."


An impression of the Young Professional Program Data Science