Stay up to date with the latest developments!
Putting your skills to practice
Our first challenge as a YPP team was to work on 'the knowledge app': a tool that creates an overview of the skill sets of all Itility co-workers based on company data. By extracting text from a collection of personal profiles, we aimed to predict people's skill set as accurately as possible. After processing the data by text-mining and filtering, a clustering algorithm determined the expertise level for each skill: beginner, intermediate, or expert. Users were then given the option to perform a quality check on their given skill levels to improve the model.
The knowledge app project gave us a taste of building a full stack solution (from starting with data extraction, cleaning, and onboarding onto a data lake - to data mining, dashboarding, and making visualizations) as is done in many of Itility's projects... To be involved in all these stages of a project has been a very cool and valuable experience. Overall, this really expands your perspective as data scientist, and helps you see the bigger picture of the work you're doing.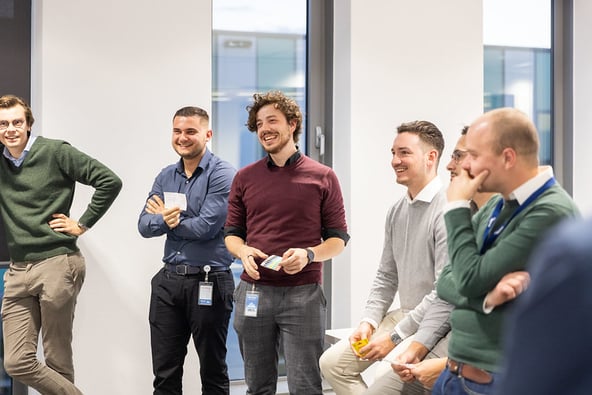 Some young professionals and other Itilians during a break-out session of our Winter Samen
The use-case defines the contents of the program
Our main focus was to improve the knowledge app algorithm and add extra data sources (such as social media profiles). Although it was challenging, for me the fun usually starts when complexity kicks in. Because this was a real project, the decision of which tooling to use and technical skills to obtain was driven by project requirements. A good example of this was the improvement of our Python-skills: a tool that you don't learn by sitting in a classroom for 8 hours. You improve your Python skills by actually using Python to build your own project in a team, solve challenges together and share knowledge. As mentioned before, I really value this learn-by-doing approach. You should be able to walk the walk, not just talk the talk, and apply skills on real-world use cases.
That is why, in addition to the technical skills, we strongly focused on our soft skills. As the workplace is completely different from the classroom, I found the focus on soft skills to be very valuable. As a consultant I learned how to present myself, to communicate clearly with customers and colleagues, to match my message to my audience, to give and receive feedback, and to be confident and position myself in an agile team.
Not changed, but grown
Our dedicated trainer guided us during the 4-month program, preparing us for our first customer assignment. Aside from the training sessions, I also learned a lot from our Scrum way of working. In our Daily standups we were provided with immediate feedback on our progress both as an individual and a team, constantly steered into making small steps in the right direction. The power of the YPP is this attention to detail, stimulating you to grow into a better version of yourself.
Within 4 months we delivered a result that made our internal customer happy. The program prepared me and gave me the confidence I needed to join my current team at my first customer assignment; a great start to my data science career.
Our data science YPP has multiple starting dates throughout the year. Enthusiastic to join? Check out our careers site or contact us to see if there is a spot left in the next class.

Daniel Lybeshari, YPP software engineer: "During the program, where your ambitions and career plans are taken into consideration in shaping your path within the YPP, you get full attention as an individual. The program allowed me to step out of my comfort zone with confidence, which turned out to be a successful approach. I had the opportunity to face real-life challenges and resolve them within a diverse team."


An impression of the Young Professional Program Data Science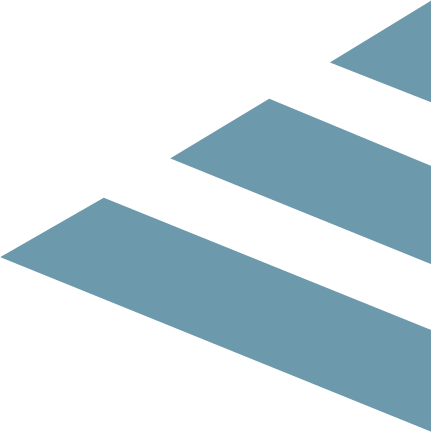 Back to overview