Stay up to date with the latest developments!
Be aware that the electric cars are automatic and completely silent – so do not expect bikers to hear you when you pass them. Also, it is a good idea to do some planning when it comes to the chargers available on route. Chargers are not always available in regular parking garages – they are of course available at any Amber hub.
Some do's and don'ts for electric car sharing
While piloting, we encountered some practical learnings.
Don't forget to pack all those things you always just having lying in your car that you need for the drive, such as your parking badge. And, if your car normally is an enhanced walk-in closet, make sure to properly pack a transportable bag (or trolley) for everything you need during your business trip. Make sure it is easily transportable across different cars. Your personal belongings should be taken with you when leaving the car. So yes – also that additional pair of shoes. Or the toothpaste. Or the sticky notes.
Do not arrive at the car while calling and not paying attention. There might still be a charger attached to it. No worries though – many safety actions activate to prevent you from driving off while charging.
Do not believe the remaining number of kilometers on the screen if you drive 130 km/h – which you easily do as the car is so nice and smooth. If you do so anyway, you might need to slow down and turn off the heater to make it home. Or make an additional charging pit-stop along the way.
Do feel free to take the left lane at traffic lights. You are always the fastest car to pull up, which leaves plenty of time to switch lanes before fossil fuel cars catch up behind you – unless you are next to a Tesla Model S. Maybe.
Do use that luxury feeling of being able to drive to a restaurant, drop the Amber off at the hub, have a good meal with nice wines, and then just taxi home without worrying about still having a car parked somewhere.
Do not forget to check out when you've reached your final destination, otherwise you pay the €0,10 per minute 'idle but reserved' time.
Do note that you will be noticed (envied!) for driving an Amber. Of course, the orange car is hard to miss, but people have opinions about electric vehicles.
Do use an Amber car for your Valentines day trip. There might be chocolate in there…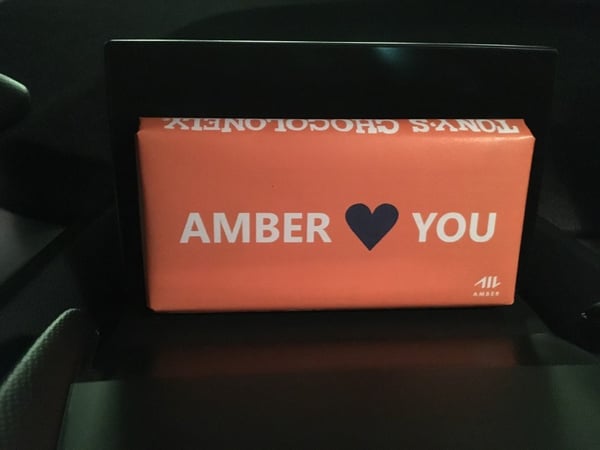 Special present from Amber on Valentine's Day
Overall, it is just a very cool experience. Driving a brand-new car with the perks of electric driving – without noise, and with very speedy acceleration – is simply a lot of fun. In addition, the fact that you know you are sharing a car whereas normally your car is idle for 80% of the time just feels really good. And the fact that Amber cars are readily available, along with the ease of use and great customer service they offer, makes this a no-hassle alternative to driving your own car.
So what about the future? We will happily continue our pilot program and hope it accelerates as rapidly as the BMW i3…
Visit www.driveamber.com to start your own car sharing adventure.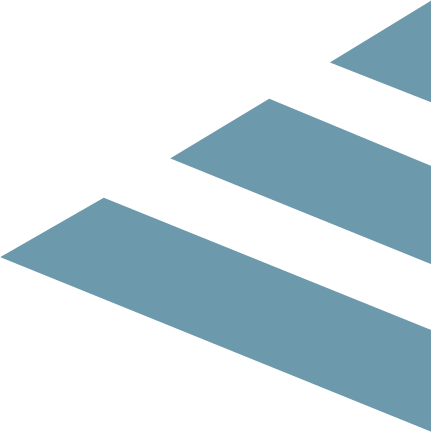 Back to overview