by using the Itility Cloud Control concepts
Does this sound familiar? Due to a lack of insight into the changes of configurations and settings, we lose a considerable amount of time correcting and adjusting the IT environment's technical configuration. Time that could be spend on innovations and functional improvements. There are technologies and methods available though, making it easier to configure and manage the IT infrastructure. This is done by IT automation.
Itility Cloud Control as a solution
ProRail's ICT infrastructure team has taken a large step towards converting manual working into a more automated way of working - by applying the Itility Cloud Control (ICC) concepts. Previously, a great deal of time was absorbed by developing and rolling-out the ICT infrastructure. This was partly down to the various roles and human silos involved in the chain and partly by the need for a design to be entirely written out in detail before being manually transferred to configurations. In addition, automated links were lacking between Development, Test, Acceptance and Production (the DTAP sequence). This meant that the manual configuration had to be performed several times. The result: long lead times, complex to manage and prone to errors.
Strategic use of automation
ProRail's strategic objectives include development of IT in a rapid, timely, predictable and operational excellent manner, with a clear focus on business aiming of moving ever closer to the customer. For this, new forms of collaboration, such as DevOps and Agile, are introduced. The 'Platform as a Service' (PaaS) project was set up in collaboration between ProRail and Itility with this in mind.
With the PaaS project, 'Infra as code' and automated testing- and deployment tools are introduced to execute a rapid and solid roll-out of IT platforms for applications. At the same time, they allow to get a better grip in the IT development process. Procedures are automated based on using standard building blocks, enforcing the same configuration everywhere. This guarantees a solid foundation for ProRail's mission-critical business applications. The added advantage is that technical and functional changes can be performed much faster (and with more reliability).
Innovation in ICT infrastructure at ProRail prevents manual work
The ProRail PaaS project innovates the roll-out of IT platforms. Utilizing far-reaching automation in development, testing and deployment prevents a great deal of the manual work. The deployment pipeline uses code and an automated flow to develop new building blocks. The test pipeline performs a large number of automated tests on these building blocks – testing was previously carried out manually.
And the deployment pipeline ensures that every roll-out is carried out automatically throughout the entire DTAP sequence. In the words of Coert Busio (ProRail's Platform, Housing and Tooling manager): "The PaaS project provides us with a set of standard Lego bricks, along with a conveyor belt to transport them from test to production."
In this project, specifications of the ICT infrastructure are entirely incorporated in code (infra as code). Resulting in a 'hands-off IT': code and recipes steer the IT systems, similar to a factory production line managed by a robot. Behind it is the operator (for this, read: software guy) who in turn programs the robot. This is a different set-up from regular IT operations. The robot assumes the traditional maintenance work within the platform, leaving the operator the time and opportunity for innovation and for making the environment even smarter.
"The robot takes over the traditional maintenance work"
A new way of working with a software mindset
IT Operations using this far-reaching automated platform are therefore software-driven, in which the system admin works through software code and software development methodologies. He uses new tooling, such as Ansible, Git and Buildkite. This software-minded engineer works in a self-organizing DevOps team in which both the Development and the Operations closely work together.
The DevOps engineer thinks in code and software, on the one hand to automate the work involved in Operations, on the other to bring even more under configuration management assuring that changes flow via the (CI/CD-) pipeline to enter production faultlessly.
Chris Verhoef (ProRail's PaaS architect): "A good engineer is continuously seeking improvements; he doesn't want to perform repetitive tasks but want to work out something once and then move on to the next challenge. The platform being developed by the PaaS project will be used in the mission-critical environment on which running the railway depends.
Disruption of business-critical processes is not an option; therefore, the reliability and availability of the ICT infrastructure is of vital importance. So, everything the engineer delivers requires the automated testing of that particular delivery; otherwise it won't get any further in the development pipeline. As an infra-man you've now moved much closer to software engineering and are free to meet new challenges continuously head on; the repetitive manual work is lifted through coding."
DevOps chain
ProRail's software driven DevOps team works from a joint objective: the overarching whole. As system admin you are no longer just a small link in the chain but a vital part of a team with a clear perspective of the whole. You use new ways of working together through DevOps and Agile.
Sander van den Heetcamp (ProRail's ICT-O Infra Services manager): "You're actually putting into practice the book The Phoenix Project every day of the week, and work with new tooling and methods. You can develop rapidly and by revealing snags at an early stage in the development, you can keep recovery costs to a minimum. The automated tests ensure that quality remains high; essential for our mission-critical environments".
An additional benefit is increased collaboration with the business application teams, and faster delivery to them. The application builders can get a lot closer to the development of the IT platform and connect with the CI/CD environments. They benefit from the speed of working in the Cloud and from clicking the Cloud's catalogue – while making use of the reliable in-house factory that is critical for mission-critical applications. This results in and end-to-end unification of the software application and the infrastructure platform at a very early stage, enabling any possible issues on either side to be picked up immediately. A win-win situation for all.
Faster delivery on a robust automation platform, and agile working in a focused DevOps team. With this project, ProRail has certainly shaped towards 'digital transformation in IT Operations' and the strategic goals of developing IT in a rapid, timely, predictable and operational excellent manner.
Learn how we can transform your IT operations together with Itility Cloud Control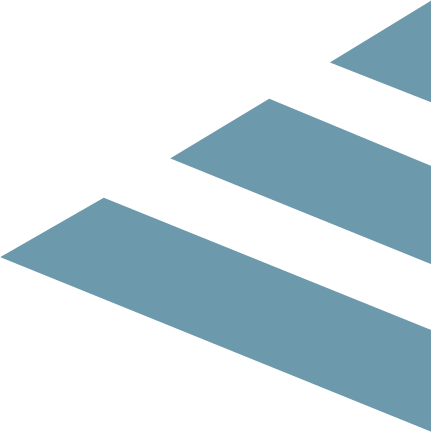 Back to overview