Stay up to date with the latest developments!
Organization

Your own organization is the 'machine' that will be producing the service: people, processes, technology, strategy, culture. A rather complex ecosystem, and the challenge we are facing is that our focus is shifting completely toward internal topics.

To add to that complexity: delivering a digital service will mean a shift – in fact, you are becoming a software company. With a shift from project delivery to service delivery. And a shift from silo-based work to cross-functional engineering.
Zoom out to not get stuck in internal focus. Don't forget that it is all about your customer value and who your actual customer is. Instead, focus on and connect to your mission. Go back to the fundament of your organization; the reason you exist; your purpose, your mission or your vision, give it a name. Connect your digital ambitions to this core. From there, make a plan and a roadmap, and start to execute.
And to execute, embrace an innovation culture. Having an ambition to continuously innovate requires a culture that allows for learning, making mistakes, challenging the status quo, pioneering, experimenting, and discontinuing ideas.
Design & Develop, Productize & Sell and Embed & Deliver
Most organizations have - in some way - a formal process to develop new services. A logical flow (design, build, deliver) with associated quality gates.
The first step is to design and develop the service and features.
Good enough is good enough – you need to decrease your time to market and tune your development speed to market needs and sales volume. So: launch, test, tune, and co-develop with your (top set of) customers instead of building the perfect product immediately. Keep it small with the end in mind. So, develop to scale, instead of designing one-off customized work for one customer. We cannot standardize everything, but at least challenge the team to find as many points to standardize as possible without losing value.
And keep the above-mentioned innovation culture in mind: it is okay to fail – but fail fast enough to find out what works and what does not work.
Then actually build it and commercialize it. Here you might get your tough internal discussions: it could well be that your new service is considered a cannibalization of your current consultancy or support hours. If for example, your digital service results in less maintenance, it means the service fee also needs to cover lost time/material hours on delivering support.
That is where the co-creation with first customers comes in handy, to have open discussions on value, cost levels, and margin. The same goes for discussions with sales: if you can reduce costs for your customer, could you accept lower revenue numbers at a higher margin? To adjust sales targets, you will have more internal discussions.
It can feel like your customers don't see the direct value of your service. Try to make the intangible tangible: give actionable data related to the business problem. Example: instead of offering a dashboard to steer on efficiency, offer a 5% improvement in efficiency. Make this, for example, your market promise and use 'baseline measurements' to prove you delivered as promised.
The last step of operationalizing your service is to ensure your organization can deliver the service in a professional way. As delivering services is significantly different from delivering products or projects, take sufficient time while launching your first service. Of course, timing is key. Start too soon and you have avoidable costs, start too late and you're not able to keep your market promise. It's worth investing some extra attention in this phase, as future services will benefit.

Final thoughts
Always close the full circle, regardless of where you started. And realize your full circle is an evolution that is never-ending, and as such digital service development is a continuous journey.

While continuing your journey in creating digital services don't forget to reflect once in a while and ask yourself the following questions:
Do we still deliver customer value?

Is it repeatable?

Are we still moving forward?

Are we working in a people-centric way?

Is it easy to understand?
Don't worry if you answer one of the questions with no. This just means: refocus and work to do.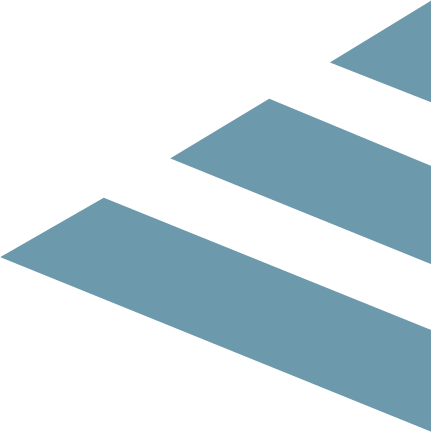 Back to overview